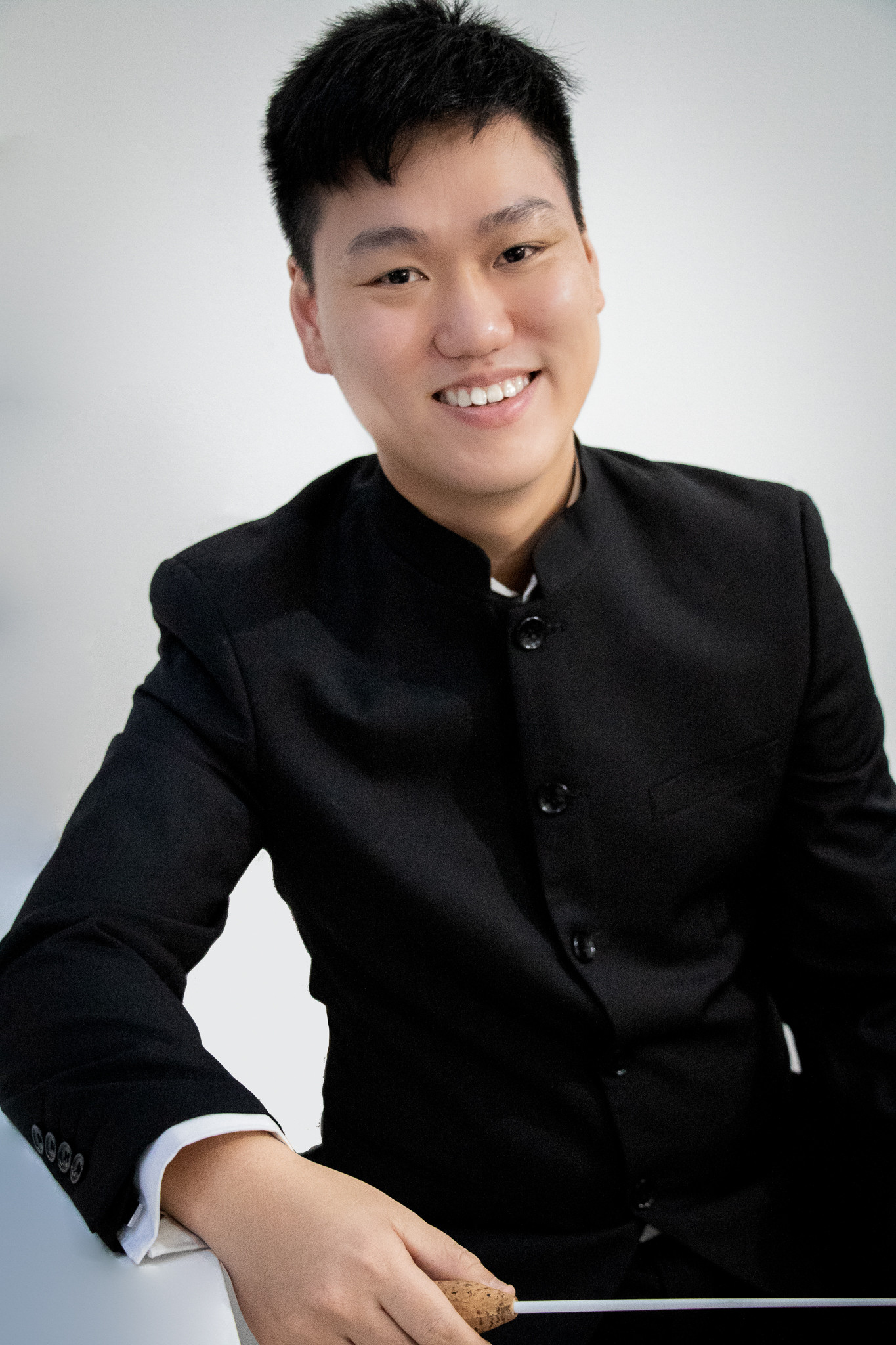 Melvin Tay is a versatile young Singaporean conductor based in Manchester, UK. He regularly works with local orchestras, opera societies, wind orchestras and brass bands. Ensembles include BBC Philharmonic, Northern Ballet Sinfonia, Manchester Wind Orchestra, and many more. He has acted as Assistant Conductor for Sir Andrew Davis, Vassily Sinaisky, and Vasily Petrenko on projects with the BBC Philharmonic and Royal Liverpool Philharmonic Orchestra. He is currently the music director of Opera Viva.
With an avid interest in contemporary music, he has given more than fifteen world premieres in 2018. He conducted the world premiere of the world's first Double Tuba Concerto by Freddy Naftel, gave the first concert performance of Thea Musgrave's Power Play, and was the Assistant Conductor for the premiere production of The Path to Heaven, a brand new opera by Adam Gorb. He also conducted in the recording sessions of David Fennessy's Panopticon with Psappha and Hebrides Ensemble, for NMC Recordings. He worked on four new commissions at the most recent biennial Contemporary Music for All festival, and also premiered a new work in 8³: New Music and Science, a collaboration between Manchester Metropolitan University Scientists and RNCM composers. In February 2019, he put together an exploratory performance investigating the aleatoric, as well as the relationship between gestures, sounds, and silences, by performing pieces by Torstein Aagaard-Nilsen and Thierry De Mey.
Melvin regularly work with youths in various capacities. He has covered as conducting tutor at Junior RNCM on various occasions and have given a conducting workshop to members of the Liverpool Philharmonic Youth Company. Most recently, he brought the Dobcross Youth Band to the Whit Friday March Contests, and have also worked with many other youth ensembles in the North West.
A recent graduate of the Royal Northern College of Music, he obtained a master's degree with distinction in conducting; he was under the tutelage of Clark Rundell and Mark Heron. He has also participated in masterclasses by Sir Mark Elder, Douglas Bostock, Timothy Reynish and David Hill.
Website: www.melvintay.com
Twitter: @MelvinTay_
Instagram: @MelvinTay_